We pride ourselves on providing the highest level of customer service in our industry. We realize that this may be a difficult time for you, and we promise to help you through the process of regaining your driving privileges while respecting your privacy and treating you with dignity. Our highly skilled, courteous and professional staff will assist you as you choose an ignition interlock system. We will teach you how to use it and will answer your questions for as long as you have the system installed in your vehicle.
We are proud to offer our customers:
Over 3,500 service locations nationwide
Emergency Service
Experienced, knowledgeable and courteous Customer Service Representatives
The most advanced and easy-to-use interlock device available
Service Centers
Click on a highlighted state to see its current install centers.
Our Service Centers provide installation, calibration, wiring diagnostics and removal services.
Contact Sens-O-Lock of America Customer Care for technical support and all other product or account support inquiries.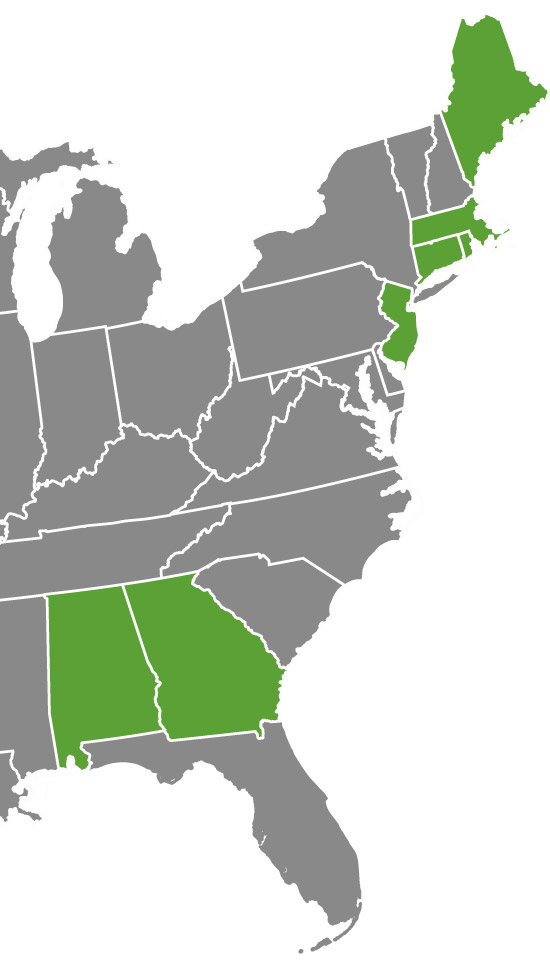 Alabama Install Centers
Georgia Install Centers
New Jersey Install Centers
Connecticut Install Centers
Rhode Island Install Centers
Massachusetts Install Centers
Maine Install Centers
---
Alabama Ignition Interlocks, Arizona Ignition Interlocks, Arkansas Ignition Interlocks, California Ignition Interlocks, Colorado Ignition Interlocks, Connecticut Ignition Interlocks, Delaware Ignition Interlocks, Florida Ignition Interlocks, Georgia Ignition Interlocks, Idaho Ignition Interlocks, Illinois Ignition Interlocks, Indiana Ignition Interlocks, Iowa Ignition Interlocks, Kansas Ignition Interlocks, Kentucky Ignition Interlocks, Louisiana Ignition Interlocks, Maine Ignition Interlocks, Maryland Ignition Interlocks, Massachusetts Ignition Interlocks, Michigan Ignition Interlocks, Minnesota Ignition Interlocks, Mississippi Ignition Interlocks, Missouri Ignition Interlocks, Montana Ignition Interlocks, Nebraska Ignition Interlocks, Nevada Ignition Interlocks, New Hampshire Ignition Interlocks, New Jersey Ignition Interlocks, New Mexico Ignition Interlocks, New York Ignition Interlocks, North Carolina Ignition Interlocks, North Dakota Ignition Interlocks, Ohio Ignition Interlocks, Oklahoma Ignition Interlocks, Oregon Ignition Interlocks, Pennsylvania Ignition Interlocks, Rhode Island Ignition Interlocks, South Carolina Ignition Interlocks, South Dakota Ignition Interlocks, Tennessee Ignition Interlocks, Texas Ignition Interlocks, Utah Ignition Interlocks, Vermont Ignition Interlocks, Virginia Ignition Interlocks, Washington Ignition Interlocks, West Virginia Ignition Interlocks, Wisconsin Ignition Interlocks, Wyoming Ignition Interlocks